Terri Erickson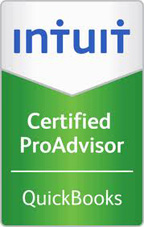 "Terri Erickson of TAE Consulting will assist you with all of your accounting and payroll needs."
Terri Erickson is a Certified QuickBooks ProAdvisor providing bookkeeping and basic accounting services to small and independent businesses in the greater Twin Cities Metropolitan Area.
TAE Consulting works with small businesses, customizing their accounting and bookkeeping functions so they get the most production and value out of QuickBooks.
Why Use a QuickBooks Certified Expert?

Many QuickBooks customers say their experience with QuickBooks is better when they work closely with a QuickBooks expert. Certified QuickBooks ProAdvisors are CPAs, accountants, small business advisors and consultants who have been tested and certified on QuickBooks.
ProAdvisors help businesses customize QuickBooks for their unique needs and help them get the most out of the software. ProAdvisors are also a great resource for getting over QuickBooks hurdles or general QuickBooks help.
"I am proud to be paying taxes in the United States. The only thing is – I could be just as proud for half the money." — Arthur Godfrey, entertainer